Erik Hakkeling
the man behind the data
My clients and business partners often describe me as being down-to-earth and beguiling. With the greatest of ease, I communicate at all levels in the organization – I need to, because, in most data migration projects, I am dealing with everyone.
Most of my decision-making is based on a combination of intuition and experience. Because of this, I am able to say 'no' to certain projects, from a strong gut instinct.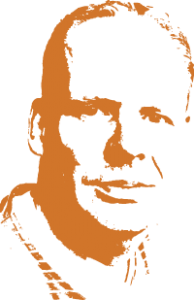 Communicating clearly and transparently is key to my profession. I appreciate honesty in the workplace, commitment and integrity. These are the values I work by, and also what I expect of my business partners.
I strongly value long-lasting, long-term relationships, which is why I keep in touch with former clients and partners.
"Erik goes about his work proactively, in order to carry out system implementation together with all departments involved. He does this in a natural and pleasantly guiding manner."
When working for my former employers, also, I had an entrepreneurial approach to work and to life in general.
The founding of Hakkeling Interim was a logical next step – a fluent transition. In much the same way as my work leads to results.
There is more to tell:
The balance between work and personal life lies mostly with my family, and in sports, photography and music. From this, I draw the strength and inspiration I need to be able to work passionately on all of my professional projects. I play volleyball for vv Oryx, and am also a member of the club's technical staff.
I have a group of close friends whom I like discovering new music with, at concerts and festivals.
Would you like to get more acquainted? Please, feel free to contact me, and we can arrange a meeting.